Welcome to Thames Valley Alert
Thames Valley Alerts is a free email messaging system where you can receive regular crime updates, information on ongoing incidents and crime prevention relevant to your local area.
By signing up to Thames Valley Alerts you can get involved in helping to make your local area a safer place, tell us what the police should be doing in your area, shape the initiatives that help to keep people and property safe and tell us what matters are causing your communities harm.
You can register now to receive messages of local crime alerts, witness appeals and information to the area in which you live or work.
PLEASE NOTE: THIS SERVICE IS NOT FOR REPORTING CRIMES OR INCIDENTS - TO REPORT THESE PLEASE CONTACT THAMES VALLEY POLICE ON 101.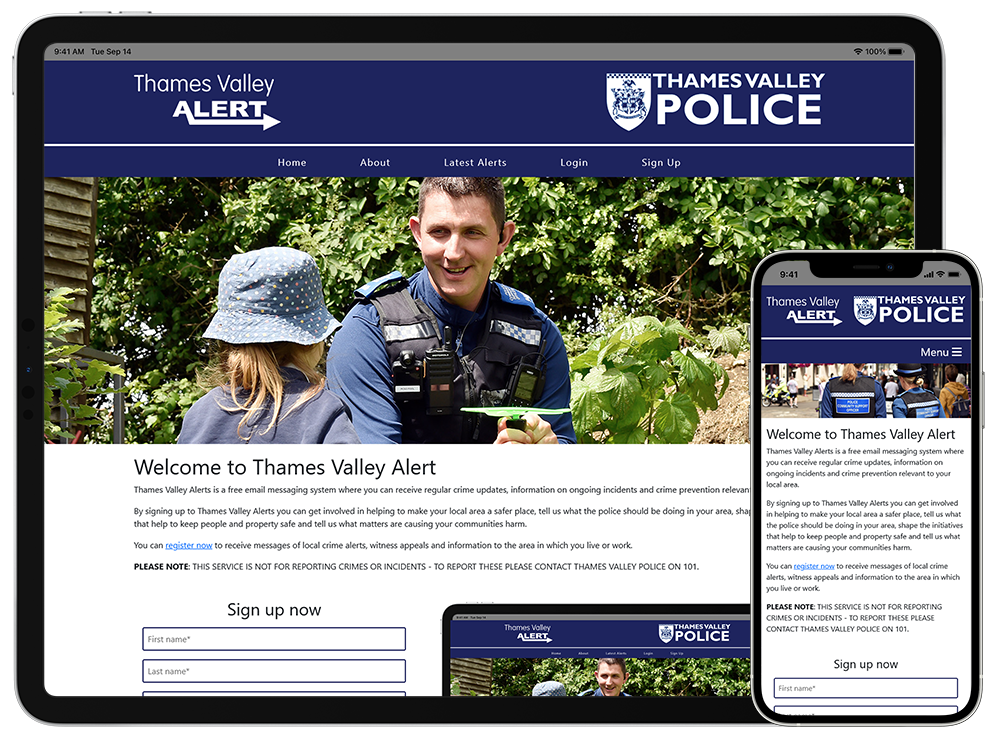 Latest Thames Valley Alerts